New Canadian Distributor Proves That Nothing Is Foreign When It Comes To Micro-Air Parts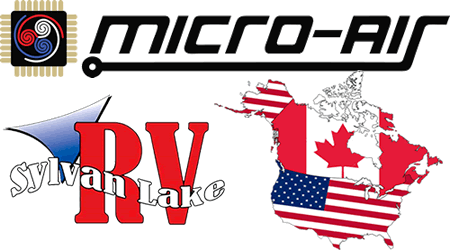 Allentown, New Jersey, May 07, 2019 - Alberta's Sylvan Lake RV to Distribute the EasyStart 364 and Marine Parts

Canada, Dubai, England, Russia, Turkey, Australia , Italy. When it comes to Micro-Air and its RV and Marine parts, these countries have one thing in common: they all host Micro-Air distributorships!

"Dealerships are our lifeblood and, although we have a reputation for doing it well, they remove that layer of customer service from us," said Micro-Air owner Andy Spaziani. "Distributorships boot that up to the next level as they address issue with the dealers, allowing us to focus on new product development and quality manufacturing. We are proud to announce this strategic distribution partnership."

Sylvan Lake RV, the Alberta-based new and used RV Dealership, has a solid history with Micro-Air and is intent on spreading its wings to dominate the Canadian RV market adoption of the EasyStart. Owner Doug Thompson said "Sylvan Lake RV is proud to race the EasyStart™ 364 into the Canadian market in a BIG way." EasyStart is the electronic soft starter for RV rooftop and marine air conditioning, allowing starts of A/C units on low power sources like small generators and inverters, and on 30-amp power. "We see what Micro-Air has done with the EasyStart in the U.S. and can't imagine why we can't do the same with Canadian marketing." Thompson has a business life that began in RVs, grew into a marine arm which was sold, prompting his return to the RV dealership.

Thompson wasn't kidding about 'racing' into the market. Thompson's son is 21-year old Canadian auto racing phenom Parker Thompson who races both open wheel Indy cars and sports cars. "Parker plans to make the EasyStart a part of his group of sponsored endorsements and will further promote the product on his cars." The baby-faced Thompson's latest win came on May 4, 2019 when he finished first at the Porsche GT3 Cup Challenge at the Mid-Ohio Sports Car Course. His string of races ending as one of the top finishers is impressive. According to Wheels.ca news, in 79 career starts over all platforms, Thompson has 20 wins and finished on the podium 40 times. Those are Jim Clark and Jackie Stewart percentages. "We see the synergy between racing fans, many of whom arrive in RVs, and the EasyStart 364," said both Thompsons. The younger Thompson is in a car every weekend and is off to Indianapolis on May 11, 2019.



"Untapped in Canada is the climate-controlled horse trailer market," said Sylvan Lake's Thompson, "and we are shooting for that too." With millions of dollars of race horse on the line, safe transport during high heat is critical to protection of the breeders' and owners' investments. I suppose the insurance companies, investors and fans alike will welcome the EasyStart into their trailers."
The elder Thompson added, "We have on the drawing board the plans needed to expand into the marine parts that Micro-Air sells too. It is a perfect match for my prior experience in the boating world of this country and I am looking forward to a return to that industry.
About the EasyStart™ 364
Micro-Air's EasyStart™ is an electronic soft starter that permits the starting of RV rooftop air conditioning on low power sources such as small solar inverters, conventional generators as small as 2000 watts, and on 30-amp shore power. The EasyStart™ enjoys unparalleled customer support. It boasts of its exceptional ability to be used on solar inverters and its one-of-a-kind waterproof case.
About Micro-Air
Micro-Air designs and manufactures total control systems for applications in the RV and marine industries. If you've been aboard a pleasure boat from 25 – 200 feet, chances are the air condiitoning system was controlled by Micro-Air. From the time of its infancy as a garage operation in 1983 to the current manufacturing plant in Allentown, New Jersey, the Company has been a design innovator and maintains an unparalleled institutional knowledge of the recreational air conditioning industry. Micro-Air treats its customers and employees like family and prides itself on customer service.
About Sylvan Lake RV
Our goal is to give you an interactive tour of our pre-owned inventory, as well as allow you to conveniently get a quote, schedule a service appointment, or submit your unit to discuss how Sylvan Lake RV can assist you in its sale. The search for a RV is filled with a vast number of expectations, but at Sylvan Lake RV, we think you should also have pretty high expectations for your dealership.
###