How Can The EasyStart™ 368 Help
Your Home and Family?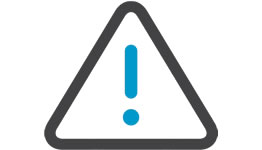 Emergency Situations Can Strike With Little or No Warning, Ensure that AC Starts for Comfort or Medical Needs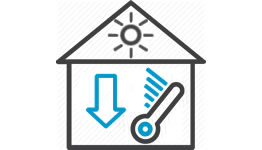 Supports Commercial Grade Central Air Conditoning Units in Today's Market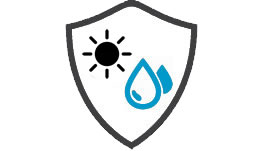 Transparent Cover with UV and Weather Proof Protection to Assure Your AC Stays Up and Running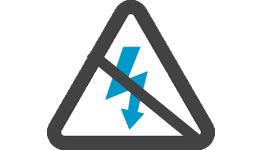 No Power, No Problem. Run Your Air Conditioner's Compressor On A Generator, Inverter or Limited Power
Meet The EasyStart™ 368 Home Soft Starter

This is our largest EasyStart and works with larger AC units (up to 72,000 BTUs) for home or commercial use. It is a necessity for those standby generators used in the emergency power context to provide electricity. It defeats the problem of locked rotor amp (LRA).

Imagine having enough power to run – but not start – your air conditioning. That's the end result of LRA, locked rotor amps. It's a condition that requires more power to start than to run your A/C. We defeat the problem with this electronic soft starter for the home/office/workplace. It is exactly what is needed for the duration of a power outage to cool or heat your space. When weather or other power disaster knocks out power, this product ensures AC starts for anyone needing comfort, most importantly those with special medical needs.

EasyStart™ is a one-of-a-kind, custom-developed soft starter for single-phase motors. We make models to support both 115 and 230V air conditioning motors. Each employs a 4-part start ramp sequence that is self-optimizing, resulting in the lowest possible start-up current. EasyStart™ can deliver up to 75% start current reduction as compared to a compressor's LRA (locked-rotor amperage). It also has numerous specialized fault checks not found in any other soft starter to provide further protection for your compressor. Its unique convenient transparent cover with red and green diagnostic lights help you at installation and throughout the life of the unit.

EasyStart™ is the perfect solution that allows an air conditioner or heat pump or refrigeration compressor to operate on a smaller generator, inverter, or limited utility power. The EasyStart™ 368 is capable of supporting up to a 72,000 BTU (6 ton) compressor. It includes a fully-weatherproof (IP65), heat resistant plastic enclosure with an integrated mounting flange and a 32" (0.8m) wire harness.
Features and Specifications
| | |
| --- | --- |
| Quality Control and Testing | Made in the USA |
| Safety First | UL Listed and Approved |
| Optimization | Can reduce your current by up to 75% since it optimizes itself via a learning process. |
| Realtime Monitoring | Provides continuous runtime diagnostics for seven fault conditions, including stalls, brownouts, overcurrent, miswirings, short-cycles, etc. |
| Troubleshooting | Easy to see diagnostic lights through our clear case or Advanced Bluetooth technology for remote troubleshooting |
| Protection | Protects compressors from electrical anomalies that can destroy them (high and low power shut offs) |
| Durability | UV-rated and waterproof clear cover |
| Warranty | Two year limited warranty |
| Quality Control | All our EasyStart units are sent through various Quality Control processes before leaving our warehouse. |
| Experience | Over 40K units in the field with 35 + years in the business |
Customer Testimonials
EasyStart™ 368 Soft Starter - WOW! AMAZING PRODUCT!!

Thought it was too good to be true, but guess what? It works perfectly Installed on an 13.500BTU ac unit on a RV with 30 amp service, generator was only a 4k used to almost , or sometimes shut down generator when using AC on high. After installing and running thru the setup period 5 restarts. It works perfectly generator no longer struggles and battery backup will run AC off inverter and batteries for over 4 hours, with no charging!!! This is one really cool add-on for a rooftop AC unit on your RV Get ONE!!!!You won't be disappointed!

R.X. Entertainment and Electronics
The EasyStart™ 368 Soft Starter - Worked Like a Charm!

We have never been able to start our 5 ton 60,000 BTU home A/C with our 13 kw generator even after two A/C technicians and one electrician looked into our situation. Their recommendations varied from buying a larger generator to installing a hard start kit but we didn't want to spend big money on a larger generator and the hard start kit would only reduce the starting amps a little so it might not work. So when I found the EasyStart 368 online I was very optimistic that it would solve our problem. I installed it myself with a little help from customer support (thanks Matteo!) and our A/C unit now fires right up on generator power. We are very happy with the purchase!

Will Braswell
The EasyStart™ 368 Soft Starter - Very Pleased

Thank you so much for replacing my air conditioner Soft Starter. I can't praise your excellent company enough! What wonderful service and great attitude from your people – I was a fan of Micro-Air before now - even more so.

Super pre-sale and after sales service.

Ian Campbell